Stray Pit Bull Can't Stσρ Smiling After He Was Rescued
For anybody who thinks pit bulls are scary, should take a look at Brinks, writes kingdomstv.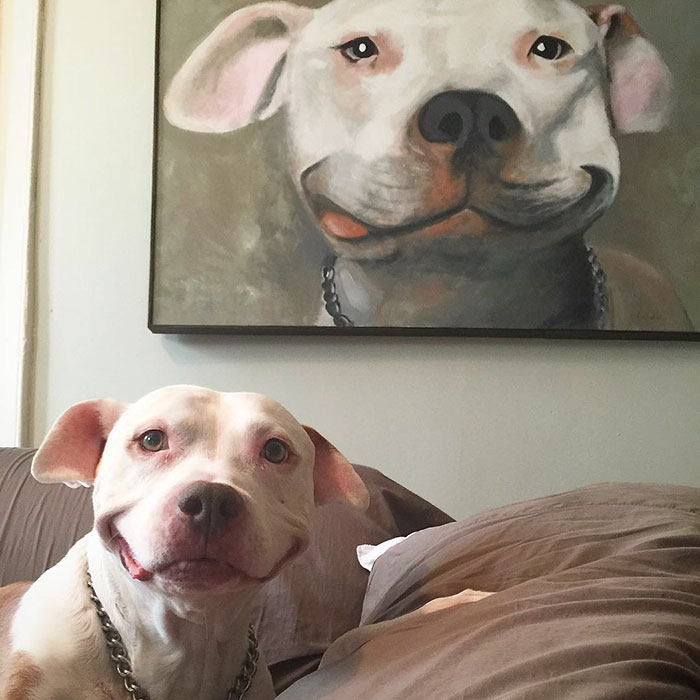 Just look at that smile! but Brinks's story isn't all full of happiness, he was found wandering the streets of Brooklyn as a stray.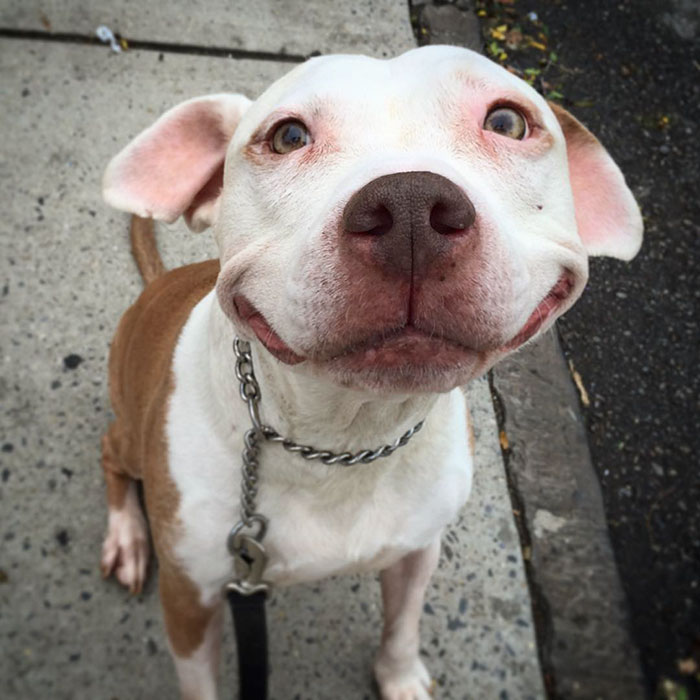 One day, he bumped into Jon and his dog Demo, and the three of them hit it off right away. Jon decided to take Brinks in to find his human.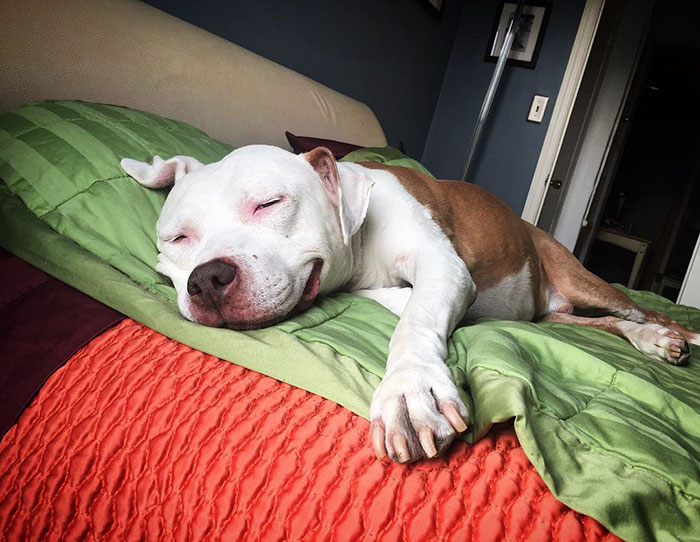 After a month of searching with no luck, he realized that Brinks was there to stay, Brinks was only 11 months old at the time.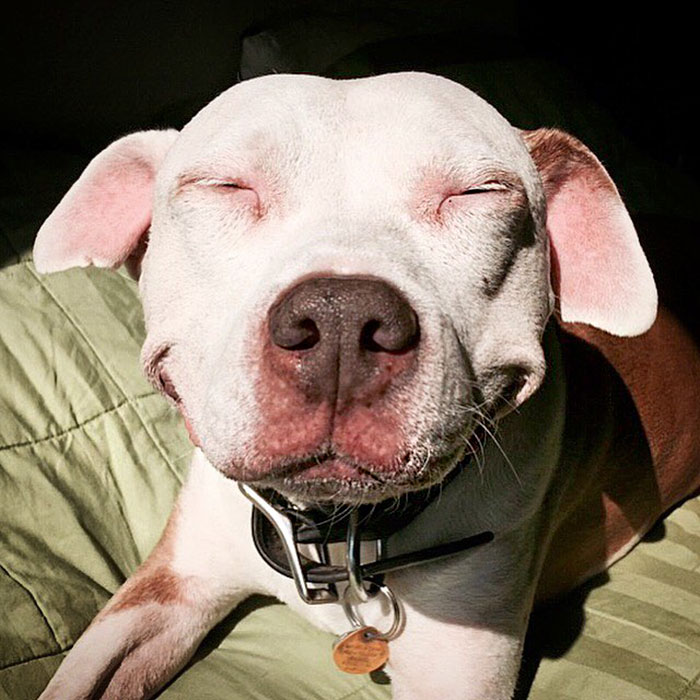 12 years later, he's still smiling!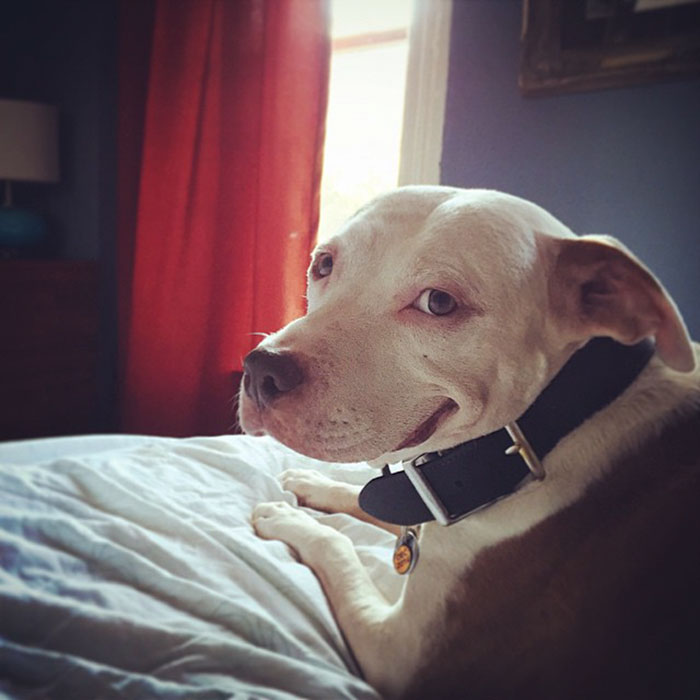 "The most amazing thing is how Brinks grins like a human frequently in response to situations he enjoys," Jon said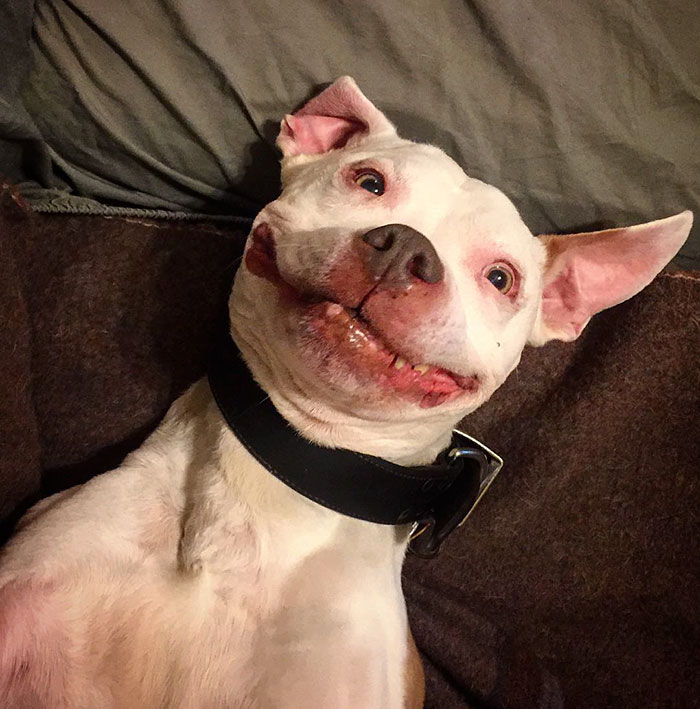 "He smiles for treats, he smiles when you greet him in the morning and when he's sleeping"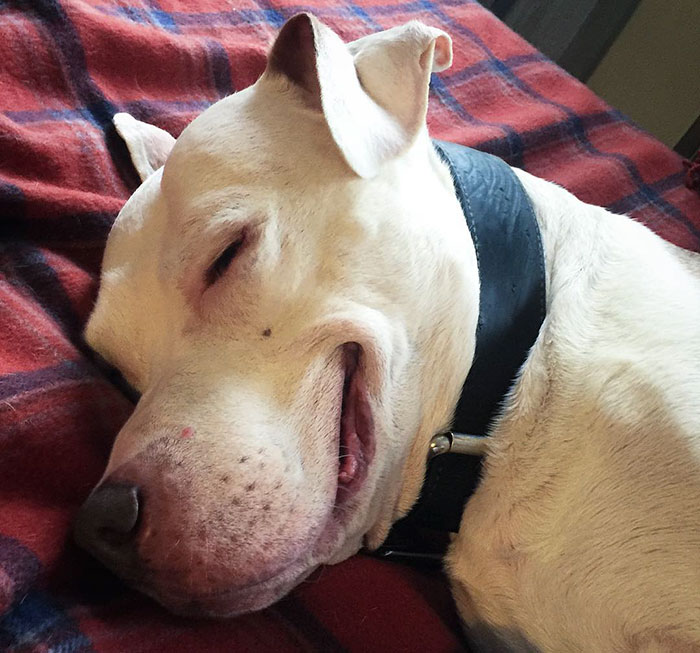 "He grins when he rides in the car, when he lies in the sun (or in front of the fire) and whenever he generally seems happy"
Source: kingdomstv.com