If you ever sad, down or just in the mood for some cheering up, this is the video for you
A Sleepy Ducky Under A Nasturtium Flower Sun Hat
This is the moment a sweet little duckling fell asleep with a flower on her head, and the internet is going crazy for it.
Nasturtium The Duck Changed Her Sleepy Hat For A Sun Hat
The video, which has been viewed over 20M times, was originally posted by Mother The Mountain Farm, an organic farm in Bundjalung Country in Australia.
The caption said: "A sleepy ducky under a nasturtium flower sun hat, having a nap in the middle of the mint garden. This little one is from our latest batch of Call ducks that hatched two days ago!"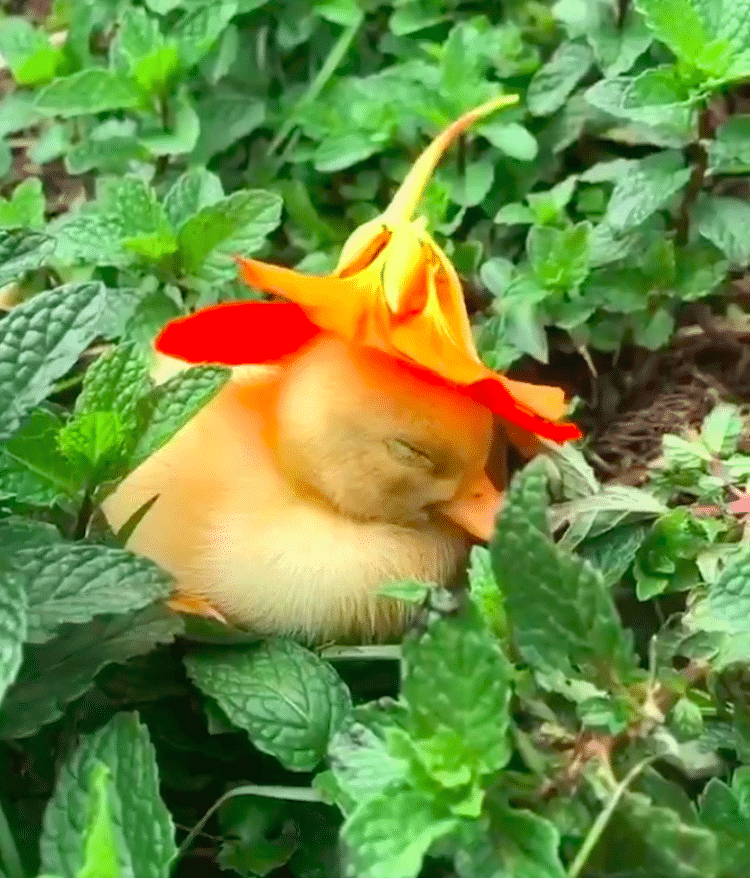 "She came out of her egg backwards and we don't have a name for her yet — should we call her Nasturtium?"
The Farm, which is run by two sisters, Julia and Anastasia Vanderbyl, has more cute fluffy yellow ducklings who often play around in their mint garden.
Here's another cute video of Nasturtium and her sister, Mint, both wearing adorable flower hats:
Now, aren't they just the cutest things you have ever seen?