Peter Coukoulis is a 26-year-old veteran from Tallahassee, Florida, who was having a tough time adjusting to civilian life, writes ilovemydogsomuch
He had joined the Marine Corps when he was just 18, and he had seen the worst of humanity while being deployed in a violent province in Afghanistan.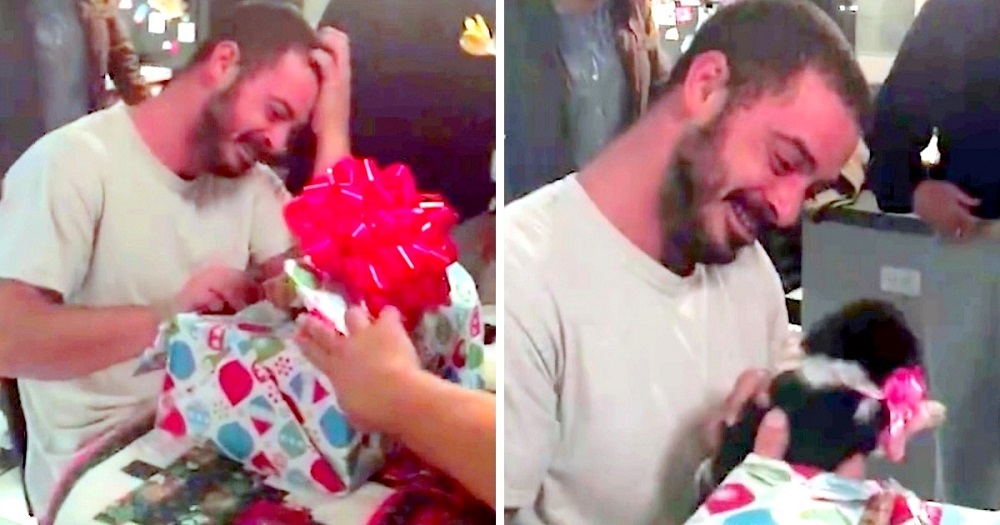 Peter had lost his war comrades and his loyal bomb-detecting dog to an IED blast. The ex-soldier desperately tried to move on with his life, but his heart was scarred permanently. Peter's family was very worried seeing him struggling with depression and PTSD for the past 3 years.
Thankfully, Peter's mom, Dena, knew just the right thing that would help her boy cope with his demons. She remembered that Peter had a Beagle companion while growing up but the dog had died while he was away at war. So she decided to get him a Beagle puppy before Christmas, and surprise him with a gift-wrapped pre-Christmas puppy-present!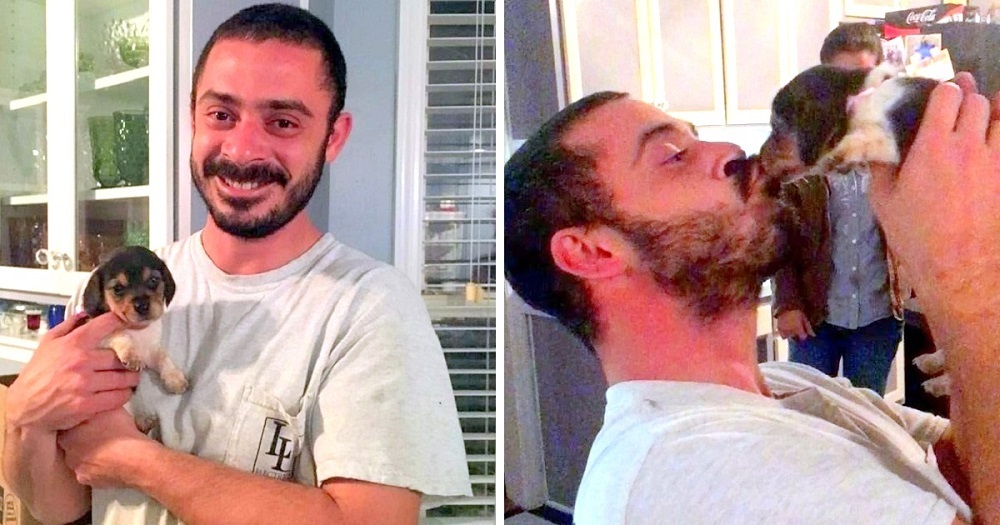 In this heartwarming video, we see Peter's overwhelming reaction when he sees the puppy for the first time. He breaks down in tears and embraces the puppy while the puppy showers him with kisses. His family tells him that the puppy was called "Willa" at the shelter because of her strong will to live despite all odds! We wish Willa and Peter all the happiness together!
Click the video below to watch Peter's emotional tears as he gets surprised with a puppy before Christmas!
Source: ilovemydogsomuch.tv